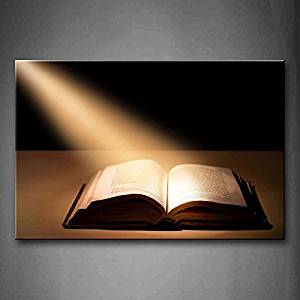 There are some who say that you can show your faith through a variety of different ways, with only one of them being in a place of worship. It is true. Even we will agree that you can have faith and show it inside of any area that you feel comfortable. However, we also feel that if you choose to celebrate your faith, you should do it in a place that has people who go the extra mile to make it beautiful. Therefore, we recommend that all churches upgrade their place of worship in an effort to show visitors that you enjoy letting your faith shine through all aspects of your worship area. It is something that we have attempted to do and it has proven to be successful in drawing more people in through our always open doors.
The Upgrades Outside
Beauty is in the eye of the beholder, but you can take steps to make your place of worship even better. If people put on their Sunday best, they do not necessarily want to sit in a church that is dark, dingy, or dirty. A church that has been around for many years may have lost some of the aesthetic appeal. It happens to the best and it was beginning to happen to our own church. We began searching for ways to bring back the life to our church. We started with cleaning up the outside, planted a few flower beds, added a new statue, and more. Our regular visitors appreciated the little bit of effort that we were putting in, but they also questioned why it was so dark inside. So, we began looking for things that we could do inside.
Bringing Life Inside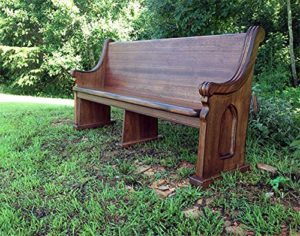 Our church has a lot of wood inside. The pews, the podium, walls, and more are all made with pretty dark colored wood. We have polished it often, especially the pews and the podium to give it a little shine. Overtime, even the polish couldn't bring back the shine. They were also getting rough from wear and tear. People with keys in their pocket had left behind scratches and there were a few gouges in it. Instead of replacing everything, which would have cost us a small fortune, we began considering ways to refinish everything. Had we known how easy it was to apply crystal clear epoxy, it is something we would have done years ago.
Taking Pride in the Place of Worship
We have always had a fair amount of people come to celebrate their faith with us, but now, they seem to enjoy it a little more. After we put the epoxy on everything, new life came into our church. It has been a breath of fresh air for us and our visitors enjoy it as much as we do. We have also begun to put more effort into lighting and put up some brightly colored curtains over the windows that do not have stained glass in them. The end result has been brightening up our services so that people no longer feel they could nap in the church. There is a sparkle that wasn't there before and we are taking price in our place of worship.
KW: crystal clear epoxy